Reading time: 2 min.
Hazerka pays Nightline a visit
Image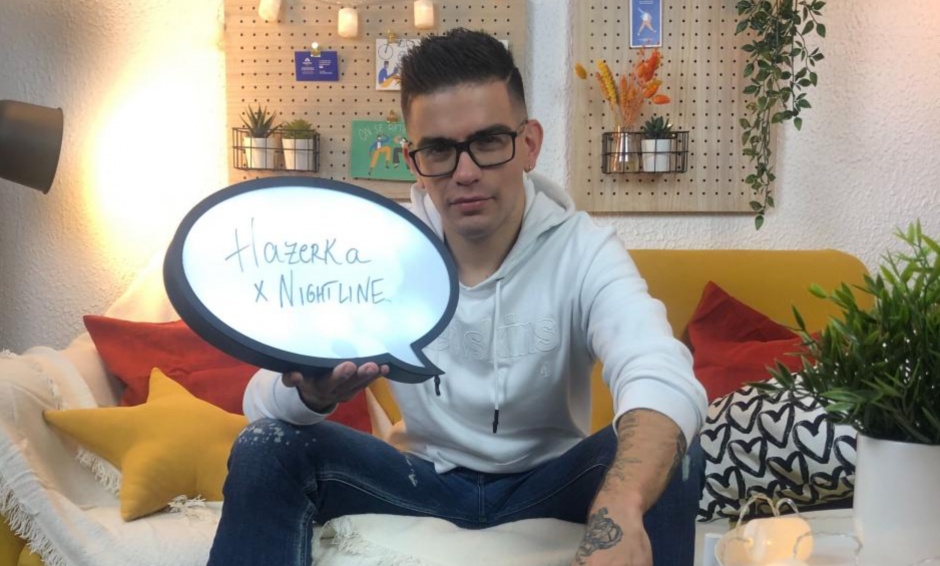 Légende
Hazerka dans le studio Nightline (septembre 2020)
From school classrooms to YouTube
Originally from the Hauts-de-France region, Hazerka was destined to become a professional footballer. It was after being bullied at school by his peers that this young man turned to music. He wrote "Alone", his first single, as a tribute to young victims of school bullying. 
Once released on YouTube, the video received over two million views after only a few months. Hazerka's musical career launched then and there and has resonated with a large number of young people who no longer feel alone. This young man has taken on a "big brother" role for many of his following.
Speaking about it to let go
As a victim himself, today Hazerka is activist who fights against school bullying. First and foremost through his songs, but also via conferences he holds in school establishments which aim to raise awareness of this issue among young people of all ages. 
The singer has also told his own personal story in his autobiography, No Longer Alone, published September 23rd 2020.  He talks about his childhood, his parents' separation, bullying at school and how he entered the world of music. 
Throughout his book, Hazerka emphasises the importance of speaking about one's problems, whatever they may be. Parents, teachers, doctors, friends or even strangers on the internet or on the phone : there is always a listening ear you can confide in.
Image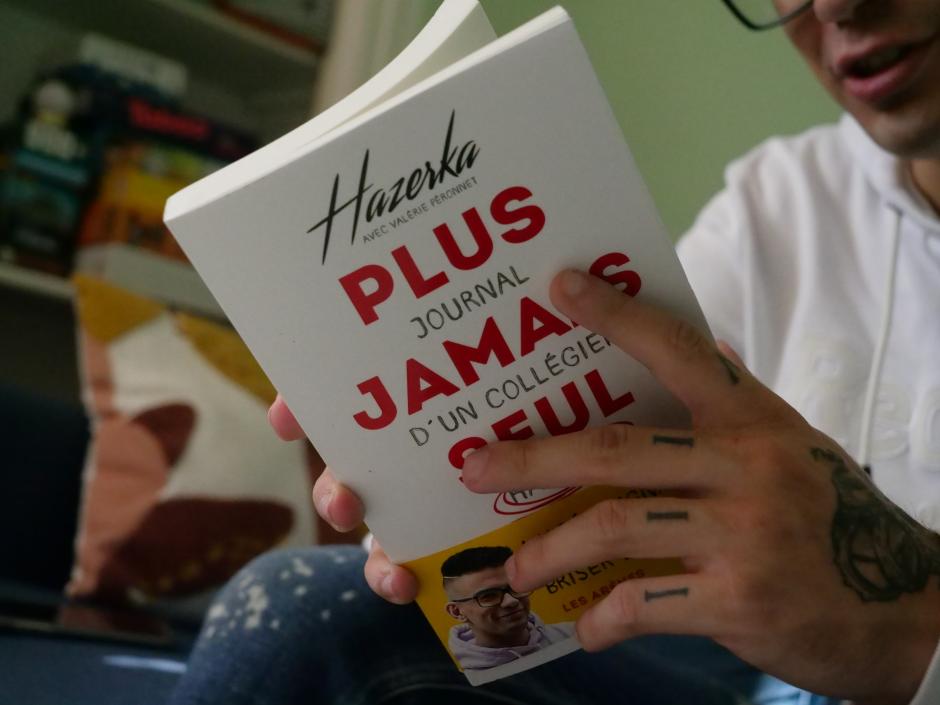 Légende
No Longer Alone was published September 23rd 2020
Hazerka supports Nightline
In tandem with his new book release and preparations for his first studio album, Hazerka came to visit Nightline to talk about his journey. In his interview below, he talks about school bullying, cyber bullying as well as the taboo which is still present surrounding mental health in France today.
Students, if you feel the need to talk to someone you can trust, our listening service allows you to speak freely to another student trained in active listening.