15.01.2021 - 17.01.2021
Citizens' Jury with Animafac and Génération Cobayes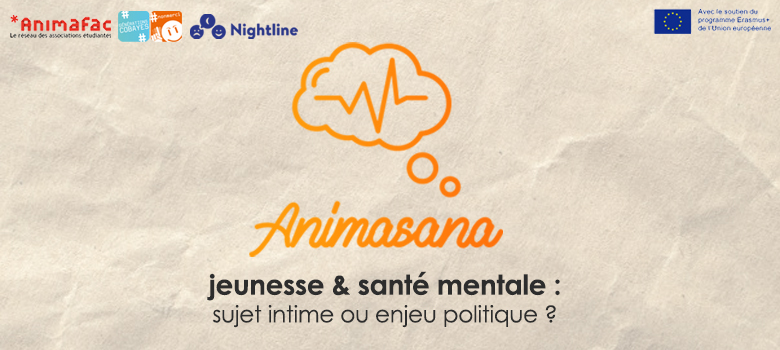 Due to the fact that, according to the OMS, suicide is the second highest cause of death amongst young people aged 15 to 24 years old, yet the subject of mental health is still often neglected, Nightline has partenered with Animafac and Génération Cobayes to joing the Animasana Citizens' Jury.
Proposals, recommendations and concerns were presented by each of the three participating associations in meetings held in September. The ideas put forward during these meetings will be further developed during the Citizen Jury, which will take place in Paris from 15th - 17th November 2021. 25 committed young people will then vote on the 15 proposals that they believe are the most promising.
The results of the Citizen Jury will be presented to a board of trustees during a large assembly evening in 2021.
If you would like to take part in the Animasana initiative and be one of the 25 members of the Citizens' Jury, simply fill out this form.