Reading time: 3 min.
With Vide ton Sac, Nightline France gives a voice to students
Image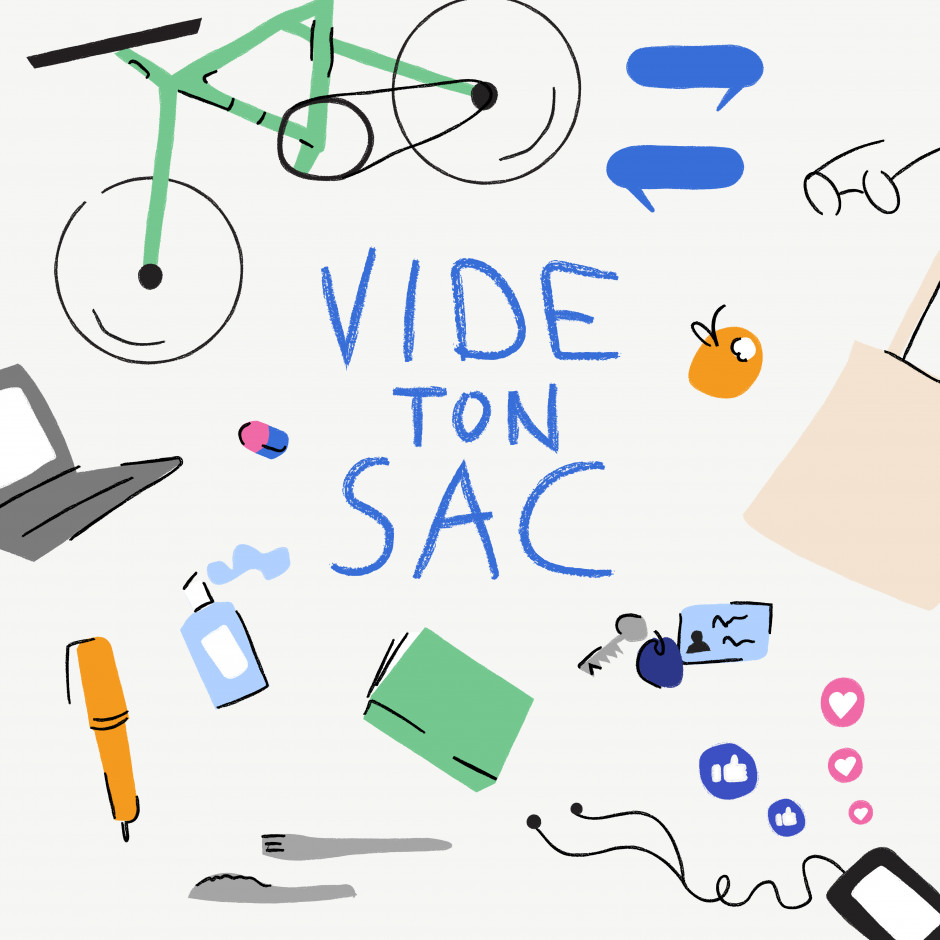 Légende
Image for the Vide ton Sac podcast
Why a Nightline France podcast?
The podcast format allows interviewees to express themselves freely and as openly as they wish in response to questions they are genuinely invested in. It can be listened to anywhere, at home, outside, on public transport, so it's an ideal format for students. For Nightline France, it is also an opportunity to hand over to our volunteers whilst preserving their anonymity. 
The podcast is divided into seasons, which tackle different themes linked to mental health and the news. Each season offers several episodes, including one in English, in order to reach English speaking students as well. These episodes thus allow guests and volunteers to express themselves, to speak from the heart, in short: to lighten their load. Vide ton Sac (literally "empty your bag"), is a fitting title for this podcast, echoing the Nightline France slogan. 
By allowing students from all walks of life to express themselves, Vide ton Sac adheres to Nightline France's principle of peer support.
Season 1: lockdown 2.0 and mental health
The first season of Vide ton Sac was released in December 2020. This series of episodes is about going back into lockdown in the face of current events. We had the opportunity to interview Brian, YouTuber and student at University Paris 1, Nora, hungarian exchange student at university in Paris and Augustine, student at the Catholic University of Lille. 
This was an opportunity for the three students to reflect on lockdown, how they spent their daily life during this complicated time, and the difficulties they may have encountered.
Each episode was introduced by voice note messages sent in by volunteers from the various Nightline branches and the two French and English speaking lines.
Season 2: student engagement and good resolutions to take care of your mental health
The second season was released in February 2021 and is about the commitment of students and their good resolutions to take care of their mental health.
This season's guests are Alicia, creator of the Instagram @anxietudessuperieures page, which gives students a space to talk about mental health, Pauline, president of the association Sourd'iants, dedicated to deaf and hard of hearing students in the Ile-de-France region, volunteers and beneficiaries of the Co'p1 association, which fights against the various forms of precariousness encountered by students during the present health crisis, and Bea, a civic service volunteer and former listening volunteer with Nightline France.
Each of them were able to tell us about these solidarity initiatives and their impact, but also to talk about their good resolutions to take care of their mental health and that of others in 2021. Nightline volunteers as well as the associations interviewed were also able to voice the introductions of certain episodes.