Reading time: 3 min.
Covid, Netflix, piano playing and everything in between...
Both have been limited to largely online events this year due to the Covid 19 pandemic. Their recent collaborative event "Why is it so hard for students to talk about mental health", was held on Tuesday 23rd March 2021. There were 15 attendees in total and as you can see lots of smiling faces! It seems the event was well received. 
Image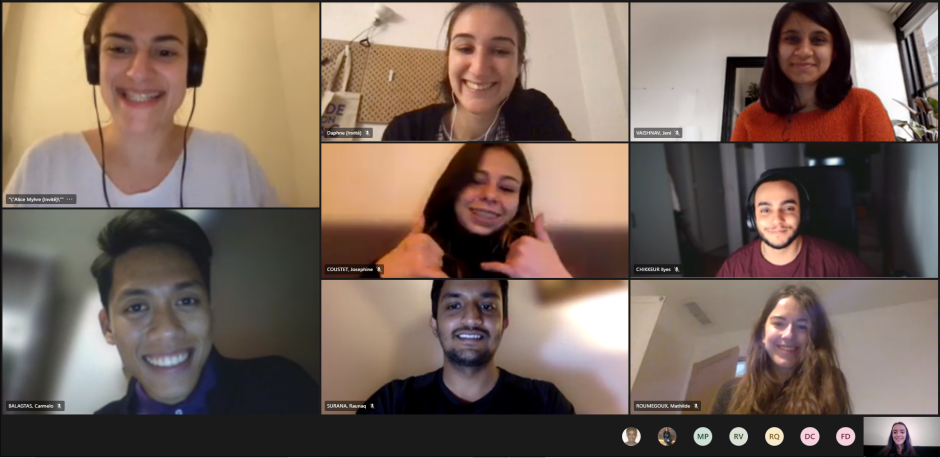 Légende
Participants of the event
On Wednesday 31st March,  Vice President and soon to be President of Open Mind SKEMA, Romane Villette, visited Nightline France's headquarters in Paris to be interviewed by Bea Kessedjian from Nightline Paris' Communications Team. Romane and Bea discuss their associations' recent joint event, their respective projects and campaigns as well as their own personal experiences and lessons they've learnt over the past year. This interview is part of the "How are you, vraiment?" season of Nightline's podcast "Vide ton Sac" and can be found on our Youtube Channel and Spotify.
Towards the end of the interview, Romane shares her own experience with her mental health and what she has been struggling with recently, namely insomnia. She highlights that for someone running a student mental health association it is perhaps ironic that she herself struggles with her own - but we all do. Romane shows vulnerability and strength and is a fantastic example of someone removing the taboo surrounding mental health. An objective the two associations share. 
Romane and Bea share coping mechanisms during lockdown including playing piano and watching Spanish Netflix series. Music and food tend to be universal languages and routes to the soul. It is sometimes easy to neglect the little things that keep us calm, active and release serotonin. Trying new things, returning to past hobbies and keeping our minds and bodies stimulated tends to, in turn, help maintain healthy circadian rhythms that allow us to get those all important z's! 
Image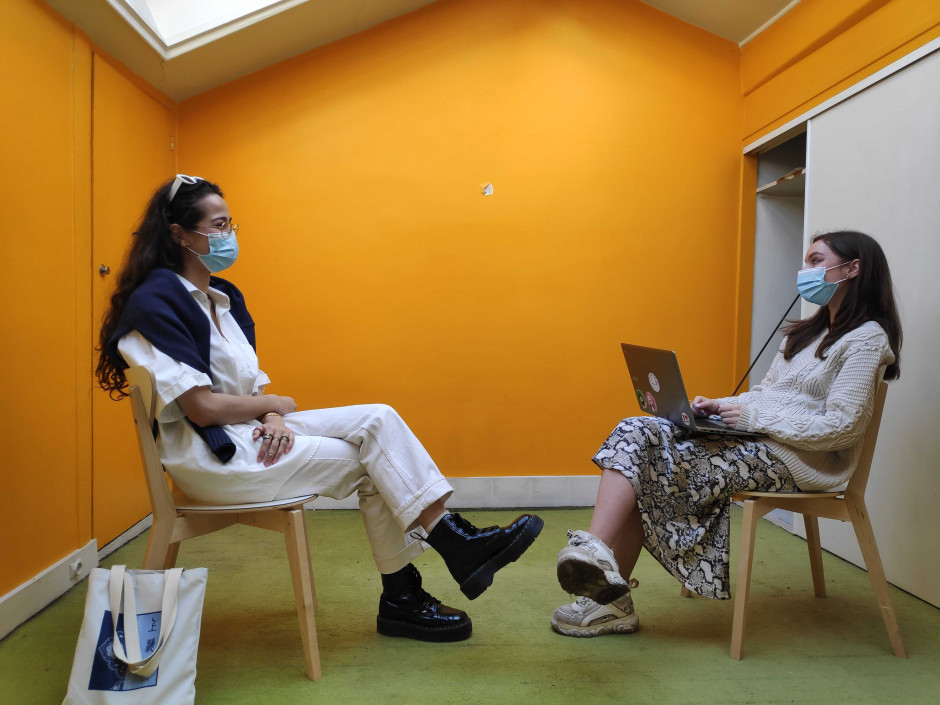 Légende
Romane Villette, Vice President of Open Mind SKEMA (left), Bea Kessedjian, Nightline Paris' Communications Team (right)
If you are part of a student mental health association and would like to collaborate with either Nightline or Open Mind SKEMA please do not hesitate to get in contact with us. We are all stronger together.