Reading time: 3 min.
"Student Support" becomes Nightline Talks
Image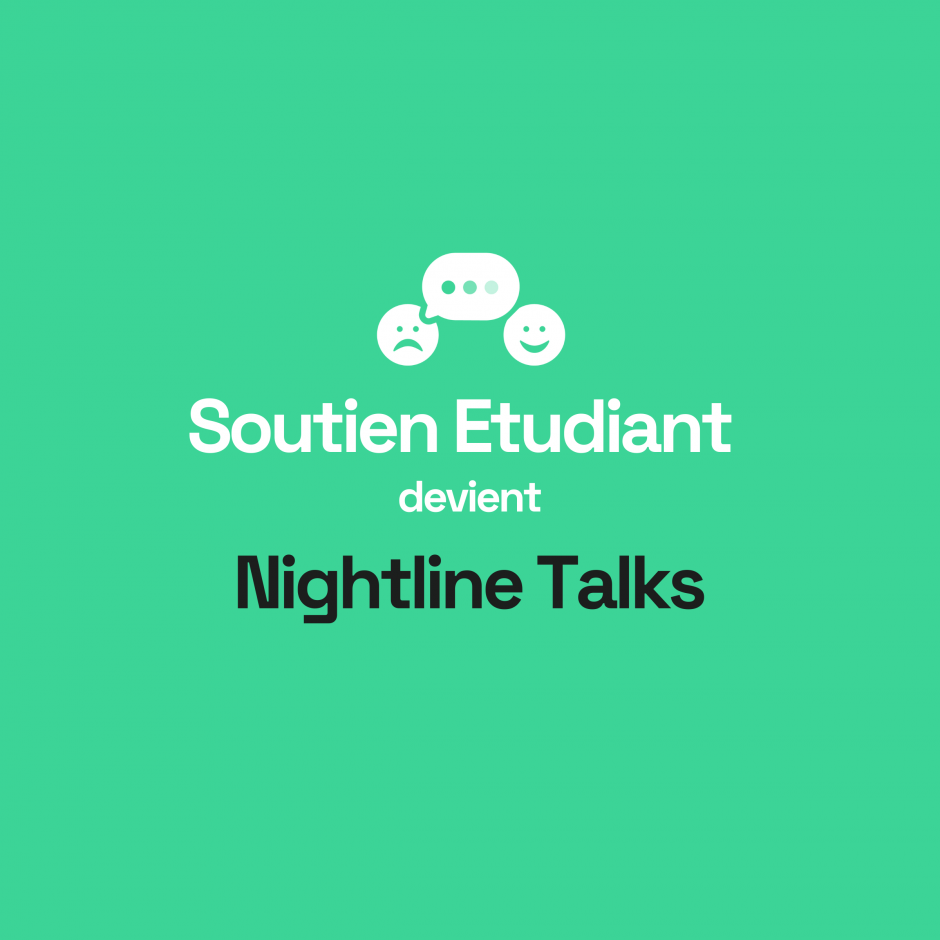 Supporting students throughout the school year
Even if the #StudentSupport initiative was born in the middle of the COVID-19 pandemic, Nightline wishes to help students the whole school year long, with or without a pandemic. Indeed, this crisis revealed some real issues when it comes to student mental health, but they had been existing long before the pandemic and will persist long after. That's why we want our initiative to be a long-term one by providing resources to help you take care of your mental health throughout the year. 
A new cycle of content dedicated to student mental health
To start the 2021-2022 academic year, we decided to launch a new cycle of innovative content conceived with the help of our student community. Our objective is to destigmatise mental health and to share free resources that will enable students to take care of themselves and to go through this period of their life as easily as possible. Each month we'll deep dive into a student mental health related theme and explore it in every shape and form: loneliness, addictions, relationships, mental health and masculinity…
The program includes: sharing testimonies from students, collaborating with public figures, giving the floor to mental health professionals, sharing some key infos, Q&As, games and challenges…
Welcome to Nightline Talks!
New content = new identity! Our Instagram account is evolving, and so is its name. Student Support becomes Nightline Talks, a name reflecting even more our brand new mission: talking about mental health!
So don't wait any longer and join the #NightlineTalks community on Instagram if you want to find out more about the content we are preparing for you
An account born in the heart of the pandemic
If you've been following us for a while now, you know that our account @student.support was born during the second confinement in France, a very difficult period, especially for students for whom we decided to launch a large information campaign to encourage them to open up about their mental health without any taboo.
That's when Nightline started to collaborate with many  French and international influencers such as Bennervert, Clementine YouTube, Lenadorable, Ungarçonstupide etc, who helped people discover the resources available on student-support.info.
These resources are still available for the students everywhere in France, so do not hesitate to use them!